How to capture video screen with screen capture software?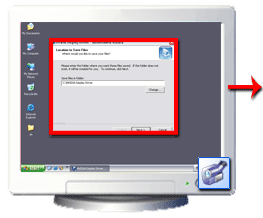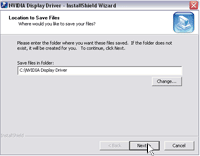 1. Click the "Capture Video" Button on tools bar.
2. The tools bar will hide, the Video record window will show.
3. You can resize the red frame.
4. Click the "Record" button to record the screen video.
5. Click the "Stop" button to stop the screen video.
6. You can play or save this movie.
Super Screen Capture - Primely Screen Capture software
Super Screen Capture is a screen capture program that provides an on-screen capture area with a small remote control style control panel. Super Screen Capture is a tool for recording screen activity to an AVI video file. Super Screen Capture is the Professional Screen Capture utility with support for multiple image capture and printing. Automatic start options allow predefined settings, printing of up to 6 images per page, screen to printer color reassignment, time-stamps, user defined text, delayed captures, and programmable 1 key operation. This professional utility allows the creation of high-resolution printer based TIFF files for quality documentation. And with support for JPEG, BMP, and over a dozen more file formats, Super Screen Capture is the perfect file converter. Intelligent Sizing makes great Web Graphics and Power Point images, and managing your graphics library is a breeze with features that let you print catalogs with 1-36 images and selected detail information for each one. It supports recording of video, audio and the cursor and you can choose any available audio codec installed on your computer. The program allows you to record a select area (indicated by an on-screen frame), the entire desktop or individual windows. Additional features include enhanced mouse click effect, hotkey support, text overlay and more. All you have to do is drag and size the square with pixel accuracy to the area you want to capture, and press a button on the remote. Super Screen Capture only supports selected areas, and cannot automatically capture active windows, client areas, dialogs or other parts of the desktop. Other features include timed capture, options to rotate, scale and crop the captured images. The capture can be saved as GIF, JPG, PNG or BMP file.

Download Super Screen Capture Software

Purchase Super Screen Capture Software
Products
---
Newsletters
Would you like be notified of all future news & updates regarding our products?
Please join the mailing list.
---
How to ...
How to Capture Rectangle Screen
---

More Links