How to capture polygonal area with screen capture software?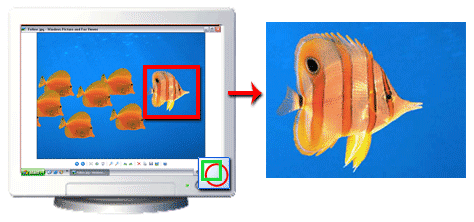 1. Click "Sharp" Button in tools bar.
2. Select the "Polygon" mode. You can choice the Rectangle, Ellipse, Polygon shape.
3. The tools bar will hide.
4. Left Mouse Click the screen to set first point.
5. Left Mouse Click the screen to set N point.
6. Right Mouse Click the screen to set final point.
7. The area will saved. You can click the output button to export.
Super Screen Capture - Solid Screen Capture software
Super Screen Capture is an advanced screen capturing software, that can capture anything you see on the computer screen, including the entire desktop, various regions, windows, menu, cursors, simple video, frames and colors. Super Screen Capture is a full featured screen capture tool that captures images and video from menus, controls, single windows, overlapping multiple windows, rectangles, polygons, and ellipses from your desktop. The screen is printed when the print screen key is pressed. Capture Professional also opens image files and can scan and extract images from executables for viewing and editing. (Demo will add markings to captures). In addition, you can add custom text or the current date to the captured image. It supports capture of dialog elements such as pull-down menus and tool bars, as well as batch conversion to JPEG. The program is limited to JPG and BMP format. It can also capture an entire web page with auto-scrolling, making sure that the full page is captured and not only what you are seeing in the browser window. It can automatically scroll your browser to capture entire web pages and capture images from DirectX surfaces, including those found in games and media player applications. Super Screen Capture edits normal and transparent images using 13 configurable drawing tools and 50 image operations with real-time preview. Video is saved in AVI format, using a codec of your choice. Images and video can also be printed on one or more pages, copied, e-mailed or published directly to the Internet. Additional features include support for hotkeys, basic image editing and filters, email support and more.

Free Download Super Screen Capture Software to Capture Screen Now!

BuyNow Super Screen Capture Software to Capture Screen
Products
---
Newsletters
Would you like be notified of all future news & updates regarding our products?
Please join the mailing list.
---
How to ...
How to Capture Rectangle Screen
---

More Links