How to Add Edge Effects with screen capture software?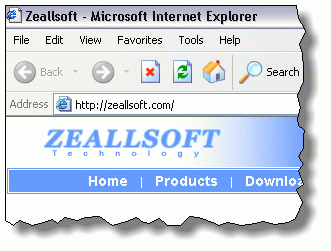 1. Click the "Tools" Button in tools bar.
2. Select the images you want to edit.
3. Click the "Bolder" button to add edge effects.
Super Screen Capture - Powerful Screen Capture software
Super Screen Capture is a small screen capture program that resides in the system tray. When you press a hotkey combination, it captures and saves a snapshot of your screen to a JPEG, GIF or BMP file. Super Screen Captureis a multimedia enhanced screen capture tool that allows you to easily capture any information from your desktop or any software, annotate this information with graphic highlights, text notes and even add voice messages. Then, with one button click, send this annotated information to your e-mail program. Your marked-up information will appear directly embedded (optional as attachment) in a new message. You can add additional text messages, specify recipients and send the message on it's way. JotSmart creates files that can be viewed, played and edited with most standard graphics and audio software. Super Screen Capture captures the entire screen, the active window or a user defined area. The captured images may be printed and or saved to disk. Screen Printer comes with a thumbnail viewer to view the images that have been captured. The images may be captured by using the Print Screen key on the keyboard or a custom "Hot Key". Saved images may be edited using the image editor. Here tasks may be performed, such as cropping of the image, flipping the image horizontally or vertically, increasing or decreasing the image size, changing colors, etc. Screen Printer may be set to capture the screen at a preselected time. Up to 24 times may be set. Images may be used for wallpaper on your desktop. The program allows you to define your own hotkeys, choose a default path for saving files or select an area to capture (entire screen or active window). In addition, you can set message or sound alerts.

Download Super Screen Capture Software to Capture Screen

Purchase Super Screen Capture Software to Capture Screen
Products
---
Newsletters
Would you like be notified of all future news & updates regarding our products?
Please join the mailing list.
---
How to ...
How to Capture Rectangle Screen
---

More Links