Super Video Screen Recording - Easy Video Screen Recording tools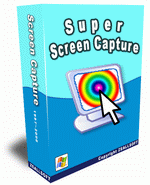 Super Video

Screen Recording

is an easy to use and fast screen recording software. Capture screen from a full screen, a window (even if you drag it around the screen), a region with fixed location, or cursor area. When

screen recording

cursor area, the capture area's size is defined by the user but it always follows the cursor. Output to AVI files with choices of video codec including Cinepak, Indeo, MS Video, MS RLE, or Motion JPEG. Option to capture audio from any sources including microphone, line-in, or speakers. Ideal for making demo, tutorial, and training videos. You can record the full screen recording, window screen, fixed region or any part of the screen video. You can even record audio into the AVI, from the microphone, line-in, or speakers. You can Choose video and audio codec and quality.
Video Video Screen Recording tools Features:
simplest process to make screen recording AVI files
High productivity, time saving smart features
High video movie quality
allows to capture multiple Video AVIs
allows to capture cursor Video AVIs
all major graphics formats for opening external images
most used graphics formats for saving images - BMP, JPEG, GIF, PNG, AVI
allows to print images, to copy to clipboard, send by email or save
automatic mode for saving your time
allows accurately to define part of captured image in postprocess
possibility to capture image from DOS, OpenGL and DirectX programs (games)
Free Download Super Video Screen Recording Software (1.5MB)
Purchase Super Video Screen Recording Software Now ($29.95)
Related Keywords:
Screen Capture, video screen capture, screen recorder, screen recording
Products
---
Newsletters
Would you like be notified of all future news & updates regarding our products?
Please join the mailing list.
---
How to ...
How to Capture Rectangle Screen
---

More Links